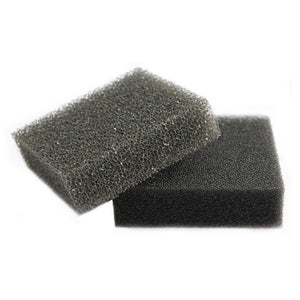 4009-2 Filters - DIY-PRO or Mini-Mite - Square (2 pack)
The turbine filters fit the Semi-PRO 2™, Hobby-PRO 2™, and previous Mini-Mite™ Model turbines. Square (2 pack)

Coarse filter goes on the right hand side (as seen when looking at the front of the case) fine filter on the left.

**Please Note: These Filters will not fit the Super Model, Q Model, or Platinum Models.